Post by Deleted on Oct 30, 2013 7:36:45 GMT
The Urbain Mint
In the old days when Metal was King, few currency was made in anything but folding money because so many of the old world coinage was destroyed by Allomancers. In fact, today there are few if any coins to do more then hint at earlier money systems. For the last 100 years the House Urbaine's reputation has been made on being the only minting production in the lands, officially recognized by every city. Because of the fractures in the many different city governments, a clever ploy was hit on early on. The same money across the entire set of lands, but each city state got it's own commissions on designs for the ones used in their city. And since the Mint is based in the Capital city (where allegiance is supposed to be technically) no one else saw a reason to make their own mint.
And in honor of the God metals, the names of the denominations followed simply:

Sazedium (1s) Lerasium (10s) Malatium (100l) Atium (1000m) Fullborn (20,000a)
In this equation, a single Sazedium is the worth the equal of a full hour of hard work. 10 Sazedium are worth a single Lerasium, 10 Lerasium are equal to a single Malatium, 10 Malatium are equal to a single Atium, and twenty of those will get you a single Fullborn (worth a fortune of 20,000 Sazedium!). These coins have been made for each city in their own patterns (often the Heads of Houses or famous people from the city's past) but same value systems for several generations. With the rise of Allomancers again, the ballgame has changed. Paper money (released the same as the coins with different patterns for every city, but same value) is being released each year with one slight difference. The coins are always released in the city they are made for, the paper currency however is released in a different city then the start to spread the types of bills far and wide.
There is a trick to the money production that not many are aware of. Paper is not used, but a strong papyrus-like paper, carefully pressed and beaten and treated with a secret chemical compound unknown across the continent. With this simple change, paper forgeries (few) are easy to spot by just the feel of the bills in the hand. Coins also undergo a pair of tricks. Nickle based with a layer of aluminum over that, a slim silver, gold, or copper foil goes over the outside before decoration begins. Thus the coins are worthless to Allomancers except for making one very sick by trying to use it's metal contents. Second, a secret rubbing compound is put over the outside of a finished coin giving it almost a glass-like cover which preserves the long lasting wear of the coins as well as their beauty.
Using special machines (like a printing press and newer steam-powered ones are on the way), each coin is made in patterns like always, but a variety of shapes and raised surfaces if found with each type of coin. Not only does this add to the special class of each city's version, but patriotic citizens will often collect coins and hoard them for collections of each city-state and year. This is the secret of the Mint that the more collectable they are, the more people place a value on them and take them out of circulation requiring more coins to be made each year! A tidy profit has helped this family to rise and become one of the great Houses over time and they keep a tight reign on their secrets of operation and design.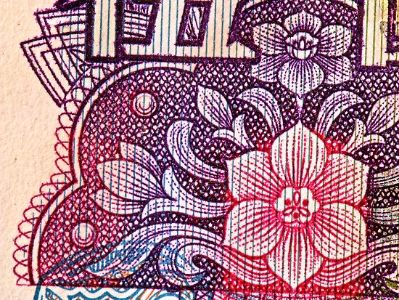 References